"T"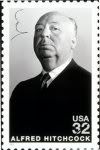 I
have no idea why i'm in love with you. When ever i'm around you all of my worries go away.
We started out as friends in Elementry school, by the time we got to Jr. High, i was in love with you. i stood up for you when everyone picked on you.
when you went to a different school the following year i was... shattered. i felt so alone. i tried loving some one else, but when you found out that i was goning out with him you told me to break up with him. because i trust you, i did. i felt alone all over agian. the year after i found another guy, but i still tought about you. alot.
when i saw the girls that you were going out with, i lost all the curage that i had built up to ask you out. how skinny they were, how they dressed . it all said to me that i'm nowhere near what you want in a girl friend.
i tried to forget you. but everything reminds me of you. we're both in the same High school this year. i'm scared that if i look you in the eye i will fall in love with you all over agian. i don't wan't to be broken again. i'm so sorry i'm an embarassment to you. i love you for who you are! i would send you this letter, but i know you would just throw it in the trash without reading it. i know i can't make you fall in love with me, but i wish you would understand how i feel. part of my heart will always belong to you.
Love
"K"
---
---